meet vert
vert is the world's first horse-head angle sensor and display. It attaches to the headpiece of your bridle at the poll and measures your horse's head angle in relation to the vertical, then displays the angle to you with a colored light.
how vert works
As your horse flexes at the poll or rounds his neck, a precise digital sensor detects the angle of the head. Vert emits a light that changes color according to the head angle.
mode: red alert
In the default mode, the light stays off when the head is on or ahead of the vertical. If the head goes behind the vertical, vert emits a red light. It's that simple.
mode: three zones
This mode gives you a continuous indication of the head angle. Ahead of the vertical, blue light. On the vertical, green light. Behind the vertical, red light. You adjust the zones to suit your needs.
no mirrors, no problem
Indoors or outdoors, in the arena or on the trail, by yourself or with a trainer, vert monitors and informs you about your horse's head position.
ride with precision
Ride with consistency and precision every day. Coming soon: features to record your rides for analysis, plus advanced display modes to give you feedback through all stages of a test.
adjusts to your needs
The settings are easily adjusted. You choose an acceptable range of head positions. For a green horse, allow a broader center zone. For the advanced horse, use a narrow center zone or add an extra zone.
take control
configure and customize vert to your preferences with our smartphone app (ios only, android coming soon)
calibrate

vert

to your horse
manage different horses and calibrations
select a display mode
choose the range of acceptable angles
set the brightness of the display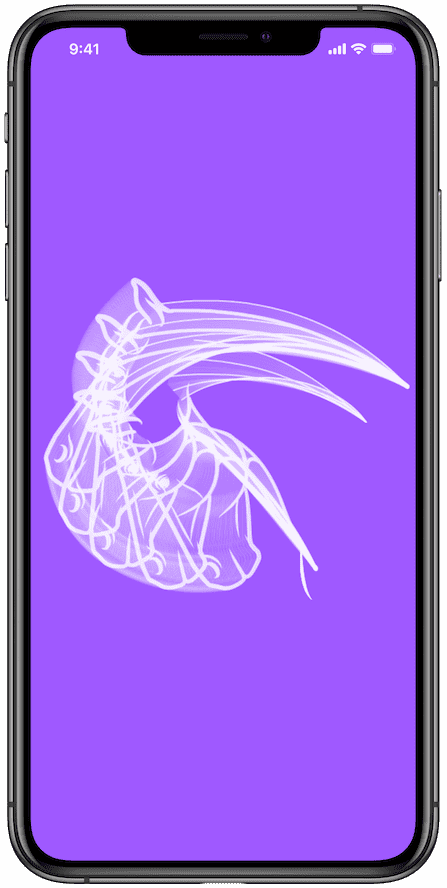 bright
vert works indoors or outdoors in the sun. adjust the brightness to suit your needs.

light
at 24 grams (0.85 ounces), your horse won't even notice vert is there.

powerful
vert lasts about 12 hours on a full charge at 50% brightness. charging takes about an hour.

multi-zone
coming soon: choose three, four, or five zones to match your riding style and goals.

multi-horse
set up and save calibrations for all your horses. move vert easily from bridle to bridle.

colorful
not a fan of red, green, blue? choose your own display colors. or turn some off.

stable
vert attaches to your bridle with a velcro strap. it's easily removed for cleaning or changing bridles.

stylish
vert's black case and black strap match most tack.

what's next?
new features are being developed. your vert will be more useful in the future!
built by, and for, Dr. Hilary Clayton
USDF Gold Medalist Hilary Clayton BVMS, PhD, DACVSMR, MRCVS is the co-founder and Chief Science Officer of equla. We developed vert at her direction and for her personal use, and we're delighted to share it with the community.
what's in the box
vert

USB wall charger
USB Micro charging cable
quick-start guide
extra strap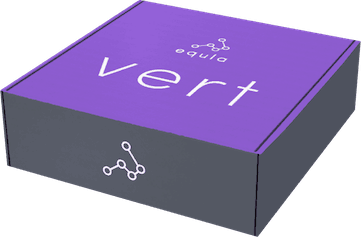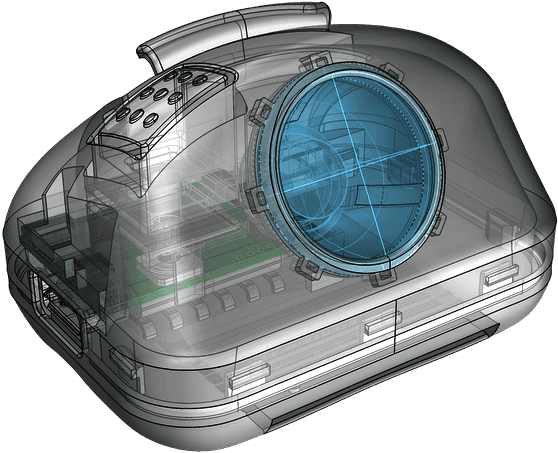 tech/specs
32-bit Cortex-M0 processor
3-axis accelerometer (max 8G/800Hz)
Bluetooth LE transceiver
RGB LED
LiPo battery
50mm x 35mm x 30mm (1.9" x 1.4" x 1.2")
24 grams (0.85 oz.)